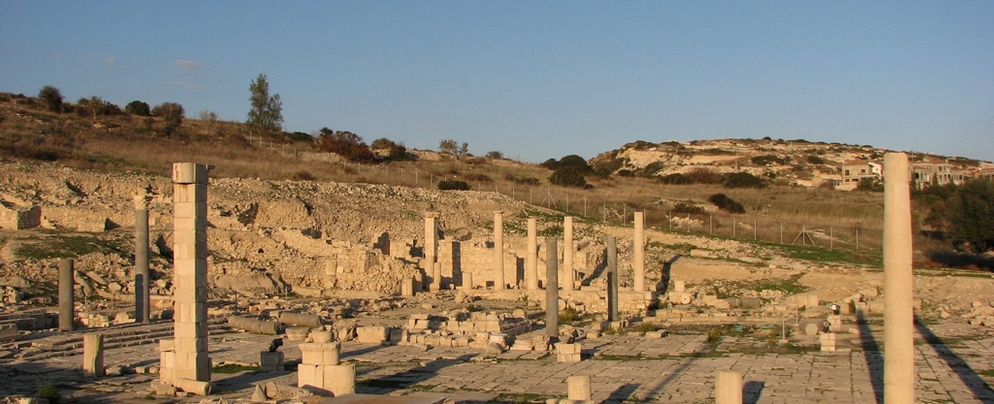 Ancient City of Amathus
Amathus has mixed population and culture as the Greek, Phoenicians, Jews and Egyptians all lived together by the commercial harbour. Greek was the main ruling and cultural element and the Phoenicians were traders. However, their relationship with the Greeks was clouded when, in the 5th and 4th centuries BC, they sided with the Persian rulers against local Greek rebellions which were eventually suppressed. In 332 BC King Androcles supplied ships and men to Alexander the Great in his dive against the Persians. During the Roman period it remained the capital of one of the 4 districts and retained some influence and stability. Its decline started in the early part of the Byzantine period due to earthquakes and numerous and vicious raids by Aranbs who destroyed it. The inhabitants were either killed or taken as slaves and its treasures were looted.
It was around here that Richard the Lion heart actually landed in 1191. Like others before him, he ransacked the city, it's final blow. The Franks used it as a quarry transporting local stone to Larnaca by sea. Most os its ancient gloary has been destroyed forever, either by the notorious Cesnola or later by the transportation of stones from the walls to as far away as Egypt to construct the Suez Canal. The majority of the finds were sold on the open market and are now in private collections, European and American museums. The most important collection being at the New York Metropolitan Museum.
To be Seen at Amathus:
The Early Christian Basilica – This commands panoramic views from the summit and dates from the 6th/7th century. It was built on the site of an ancient Temple and sanctuary of Aphrodite. Archaeologists have unearthed many rooms and chambers with some containing pattered mosaic floors.
The Acropolis – there are the remains of some walls and other buildings.
The Basilica – has been recently excavated revealing several structures and collonades which have been partially restored.
The Shrine of Ayia Varvara – a cave cut in the rock dedicated to pregnant women – not much remains to be seen.
Agios Tychonas Church – a recent excavation on the eastern side of the area, these include the ruins of a medieval Cathedral plus other buildings.
Medieval Monastery – remains here of an old funerary chapel with mosaic floors and a cistern hewn from the rock.
The Harbour – which has been submerged under water, Aerial photographs and other studies carried out with the latest technology have revealed the extent of the ancient harbour which was huge. On a calm day the foundations of the wall can be seen beneath the surface of the sea.